Scott and Kara DeGraff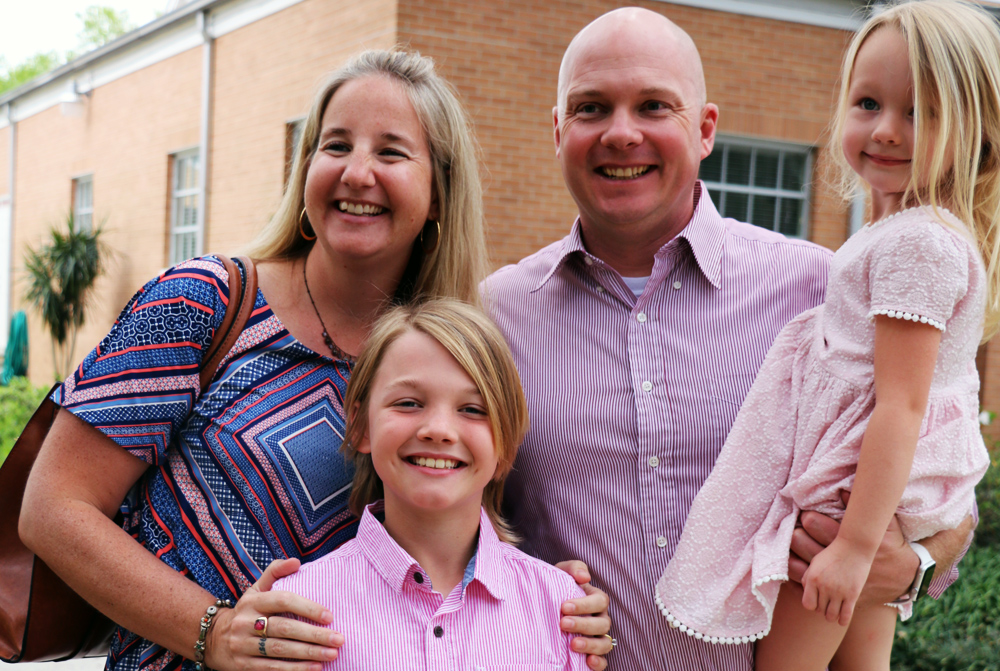 When we moved to Tampa almost 4 years ago, we knew we wanted to find a
new church home for our family. My husband, Scott, grew up in a small,
rural church and I come from a large, active church. Finding a blend of
those two traditions in a church that offers children's education for
our son, Owen, and daughter, Cora, was our focus.
When we visited Forest Hills for the first time, we were so impressed by
the congregation's hospitality and genuine happiness to see us. Everyone
we met, from the visitor's table to the people sitting in our pew, were
so friendly and wanted to help us feel welcome. We even needed
directions to the nursery and were happily escorted, with a tour along
the way.
During our marriage, Scott and I have needed to find a new church home a
few times. Aside from our children's needs, we always look for a
connection to the pastor's message. We look for those words to make us
feel good about ourselves as Christians growing in faith, aide us in any
struggles, and remind us to count our blessings. We connected
immediately with Pastor Claudia. Her sermon that day was, and continues
to be, a joy to listen to. Her sense of humor, ability to explain the
Word for today's world and inclusion of all is inspiring.
Owen was warmly welcomed in Sunday School and quickly gave his stamp of
approval – a significant vote in our family's search. Cora quickly
adopted the nursery and the wonderful women that play babies and do
puzzles. We knew we were right where we belonged.
Since that first visit, we have joined the Forest Hills congregation and
Cora has been baptized. We have children learning about our amazing God
and how to be good people and good Christians. And they have fun! We
look forward to attending each week and when we have to miss, we look
forward to the next time we are able to feel the peace that comes over
us when standing on the Forest Hills campus.