Tom and Susan Roberts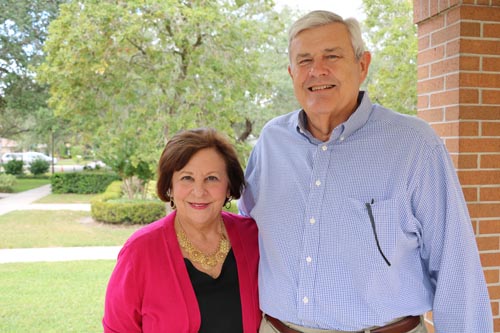 My husband Tom, and I had been searching for a church to call home for a long time when our friend, Val, invited us to visit Forest Hills Presbyterian Church. On our very first visit, we could feel the warmth of the church members. By our second and third visit, members were calling us by our first names and were genuinely happy to see us. After experiencing the warm reception of Pastor Claudia Henderson and the congregation for several weeks, we knew that we had found our church home.
Pastor Claudia is an amazing shepherd who is always there for her flock. When my husband had surgery last May, Claudia visited him in the hospital. She did the same when my 92-year-old father was hospitalized for a week before passing away. During her visits to the hospital, Claudia was there to hold our hands, wipe our tears and pray with us. It meant so much to me and our entire family. When my father passed away, Claudia offered to do a celebration of life service at the church. A year later on the anniversary of his death, she sent us a beautiful note.
A couple of weeks after my father's death, Tom was diagnosed with Type B Non-Hodgkin's Lymphoma. Again, Pastor Claudia was there with support, even offering to sit with Tom while he had his chemo treatments. She was in constant contact with us, offering her prayers and support.
Since joining the church, we have become more involved at F.H.P.C. and have found it easy to make friends who are genuine and caring. We have become deacons and now serve by visiting other church members who are in the hospital or in need of prayers and support. We feel very connected to our church family and our dear Pastor Claudia- our angel on earth!